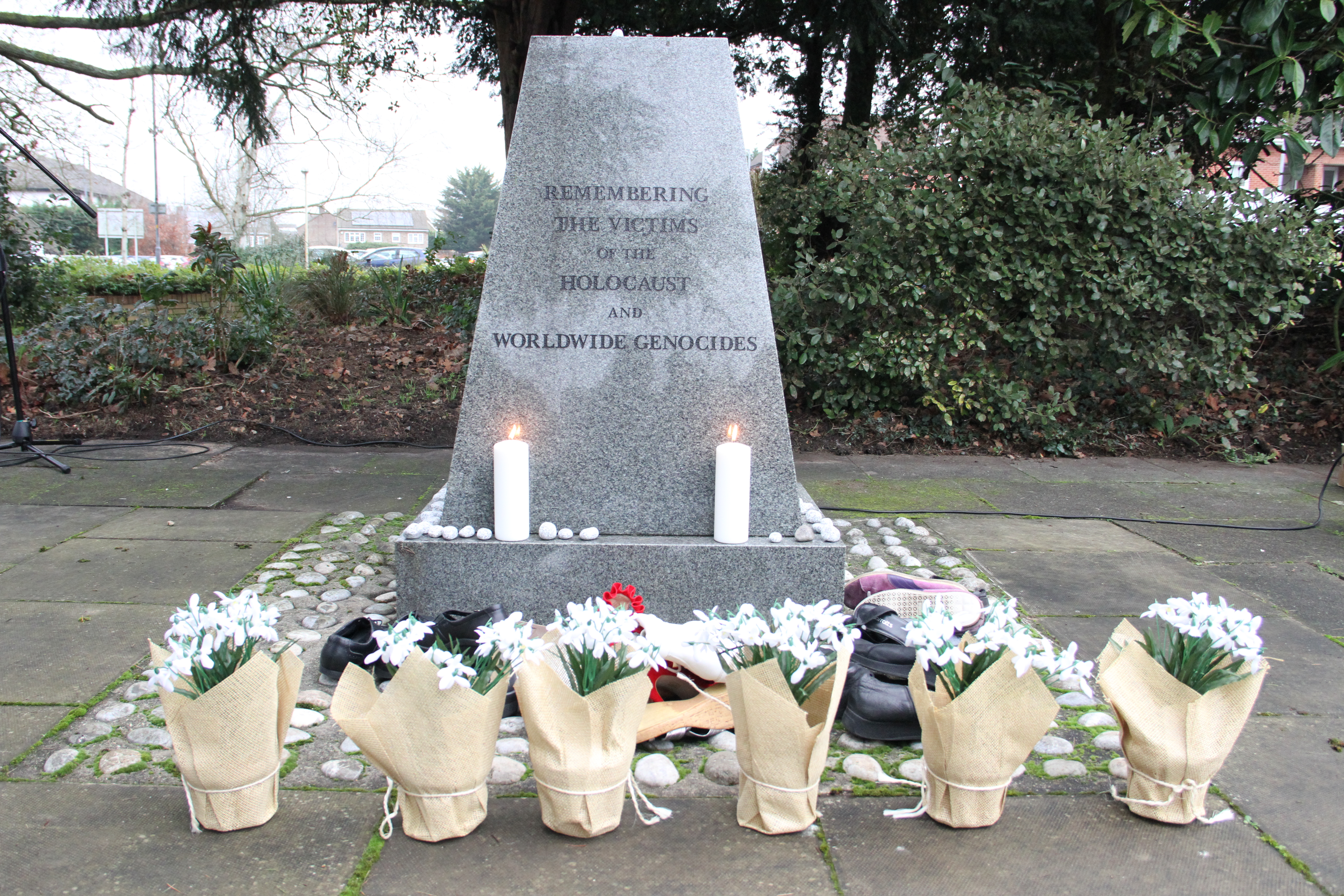 Local dignitaries, faith leaders, schools groups and others members of the public came together on the 24 January at the gardens of Lowewood Museum to remember and reflect on Holocaust and genocide victims around the world.
This year marks 75 years since the liberation of Auschwitz-Birkenau where 6 million Jews lost their lives, and 25 years since the genocide in Bosnia where 8,000 Muslim men and boys aged 12 and above were killed by Bosnian and allied troops.
The national Remembrance Day takes place yearly on the 27 January, with events on and around this date in memory of the millions murdered in the Holocaust, the millions killed under Nazi Persecution and in the genocides which followed in Cambodia, Rwanda, Bosnia, and Darfur.
Mayor of Broxbourne Borough Council, councillor Steve Wortley delivered a heartfelt message during the service: "Genocide does not just take place on its own. It's a steady process, which can begin if discrimination, racism and hatred are not checked.
"On Holocaust Memorial Day, we are reminded of what can happen when prejudice and persecution are left unchallenged."
The Borough's remembrance service was marked with singing, recitals, laying of shoes and flowers, lighting of candles and a tribute that saw attendees place stones on the Holocaust Memorial Monument to represent a lasting memory of the victims.
For more information about Holocaust Memorial Day, please visit www.hmd.org.uk.